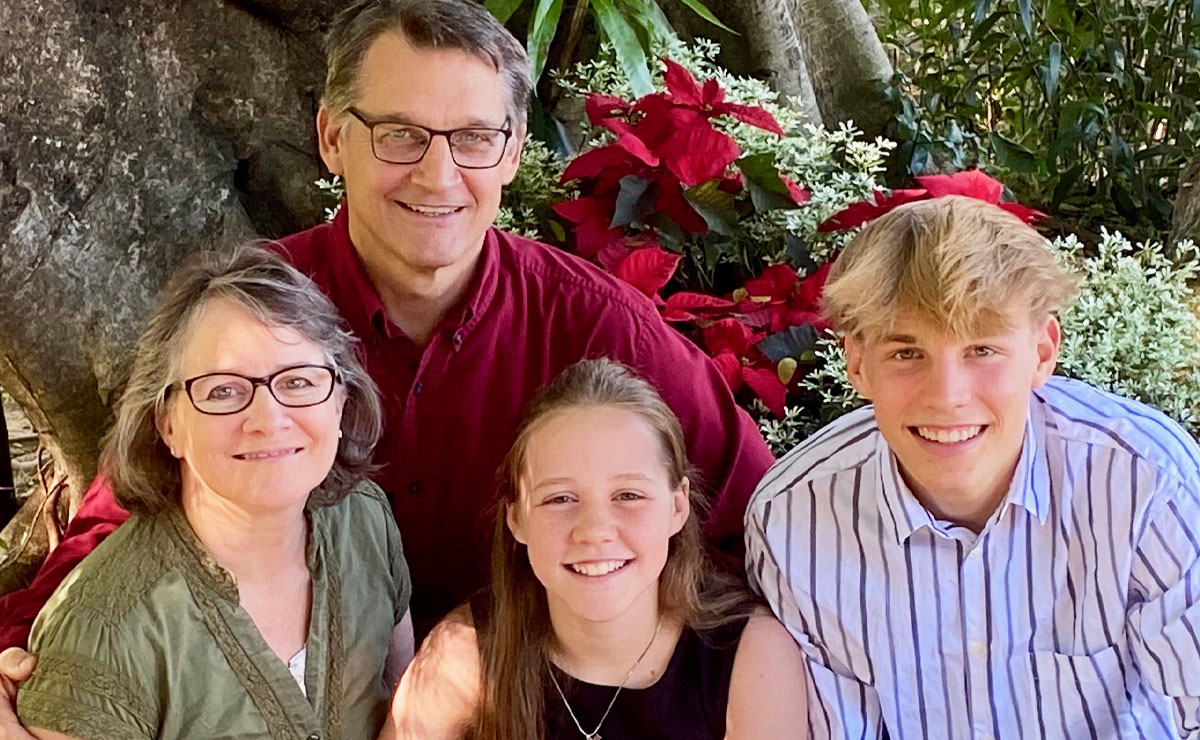 Rob and Carol Rugloski along with their three youngest children arrived in Chiang Mai July 2018 to serve the Lord in Northern Thailand. John, James and Hannah all attend Grace International School, where Carol serves as a secondary English teacher.
Rob serves as a Leadership Development Trainer for the Lahu Living Word (LLW) project that provides Biblical and theological training to the Lahu village churches located in the northern provinces of Thailand and in northeastern Myanmar. The LLW project offers a 10-part correspondence course that has been used by over 1,700 students as well as an advanced 3-year Biblical Leadership Training (BLT) program utilizing small group study format. LLW partners with local, indigenous church planters and evangelists to provide encouragement, training and resources to advance the gospel into unreached areas of southeast Asia.
Rob has also partnered with a YWAM Biblical Education and Leadership Training (BELT) team to provide Biblical training for church leaders and pastors at Bethany Church in Mae Sot, Thailand. This church is planting churches among the Burmese speaking refugees from Myanmar. Further training is being planned as we continue to partner with BELT teams to equip indigenous church leaders for the work of the ministry.
Partnerships are essential for any missionary endeavor to be fruitful in the long run. We have been called by God to leave the familiar behind and go where the need is great. We are looking to partner with those who feel called of God to remain where they are while prayerfully and financially supporting God's work in foreign lands. Please contact us if you would like to get more information about joining our team as we help bring the gospel to the nations. The Bible makes clear that God's heart is for the nations (e.g., Psalm 67) and we can help you cultivate this vision in your church.
If you would like to send a short-term mission team from your church to serve at one or several of our projects, please contact Rob at robrugloski@fcfthailand.org to discuss how we can assist you. We can provide the in-country logistical support and oversight to help your short-term missions team accomplish their goals and be fruitful for the gospel in Thailand and beyond.
---