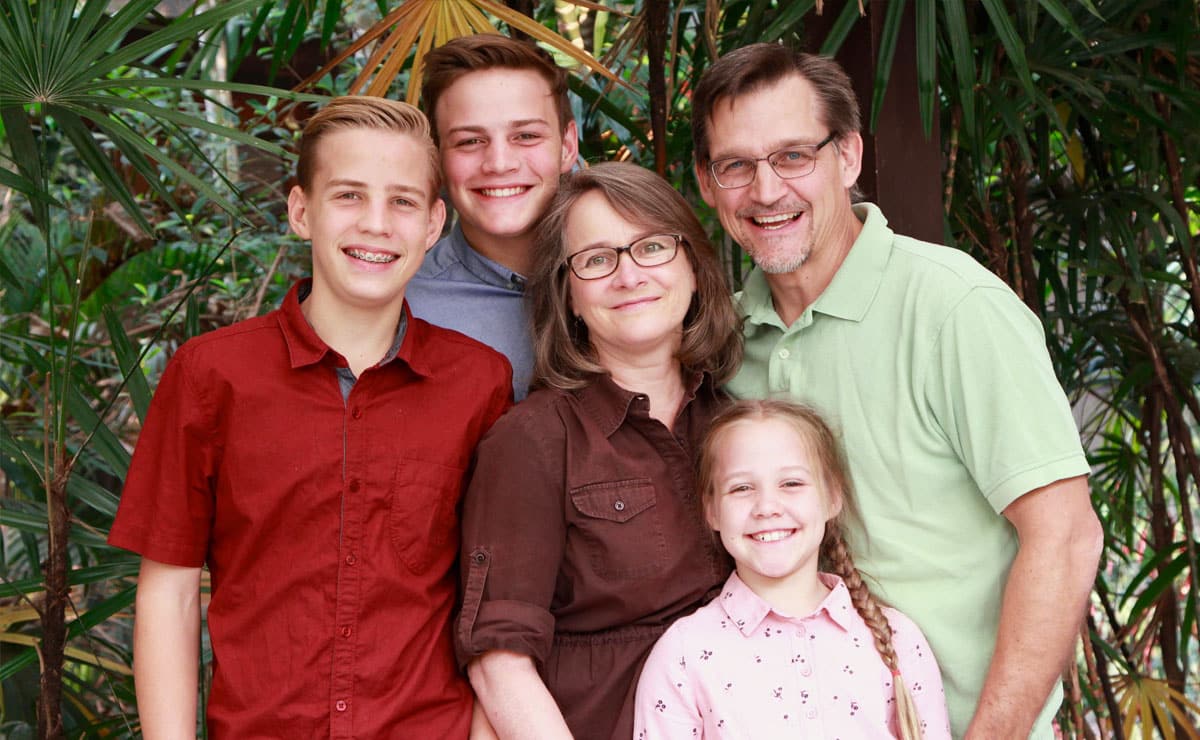 Rob and Carol Rugloski, along with their three youngest children, arrived in Chiang Mai July 2018 to serve the Lord in Northern Thailand. John, James and Hannah all attend Grace International School, where Carol serves as an elementary teacher's aide. Rob has the role of the Strategic Training Coordinator for the Family Connections Foundation (FCF) where he oversees the training for staff and volunteers serving in one of 15 projects.
Rob also serves as a teacher for the Lahu Living Word (LLW) project that provides Biblical and theological training to the Lahu village churches located in the northern provinces of Thailand and in northeastern Myanmar. The LLW project offers a 10-part correspondence course as well as a 3-year Biblical Leadership Training (BLT) program in a small group study format. The BLT meets in various villages for 2-week training sessions several times a year to provide training for pastors and church leaders.
Rob has also partnered with a YWAM Biblical Education and Leadership Training (BELT) team to provide Biblical training for church leaders and pastors of Bethany Church in Mae Sot, Thailand who are planting churches among the Burmese speaking refugees from Myanmar. Further training is being scheduled for Spring 2020 as we continue to partner with BELT teams to equip the churches for the work of the ministry.
​Rob is also exploring opportunities to serve at the J. O. Fraser Center in the Chiang Dao area north of Chiang Mai. The Center provides a four-year training program for those called by God for the ministry, working mainly among the Lisu tribes of Thailand, Myanmar and China. The program involves Biblical and theological training in small group study formats, focusing on disciple-making and life-on-life mentorship.
If you would like to have a short-term mission team from your church come and serve at one or several of our projects, please contact Rob at robrugloski@fcfthailand.org to discuss how we can assist you.