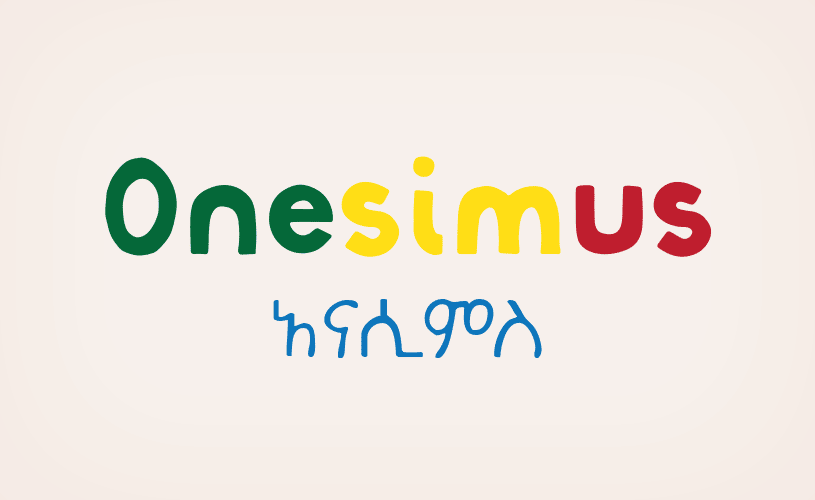 Formerly he was useless to you, but now he has become useful both to you and to me." Philemon 1:11
Onesimus Ministry is an Ethiopian non-governmental organization, established in 2006 by Nega Meaza, who is now the Director of the NGO. In 2004, he met with visionaries to share his desire to help the street children of Ethiopia.
After two years of praying what the next steps could be, Nega and five other Ethiopians established the organization. Onesimus Ministry seeks to rescue Ethiopia's at-risk children, ensuring they remain in or return to a loving family. We provide holistic programs that meet their physical, emotional, developmental, and spiritual needs.
Onesimus works with to two groups of children: Those who are on the verge of "streetism" and those who are actually full-time street children. After starting with only seven children, Onesimus now works with 150 children and their families.