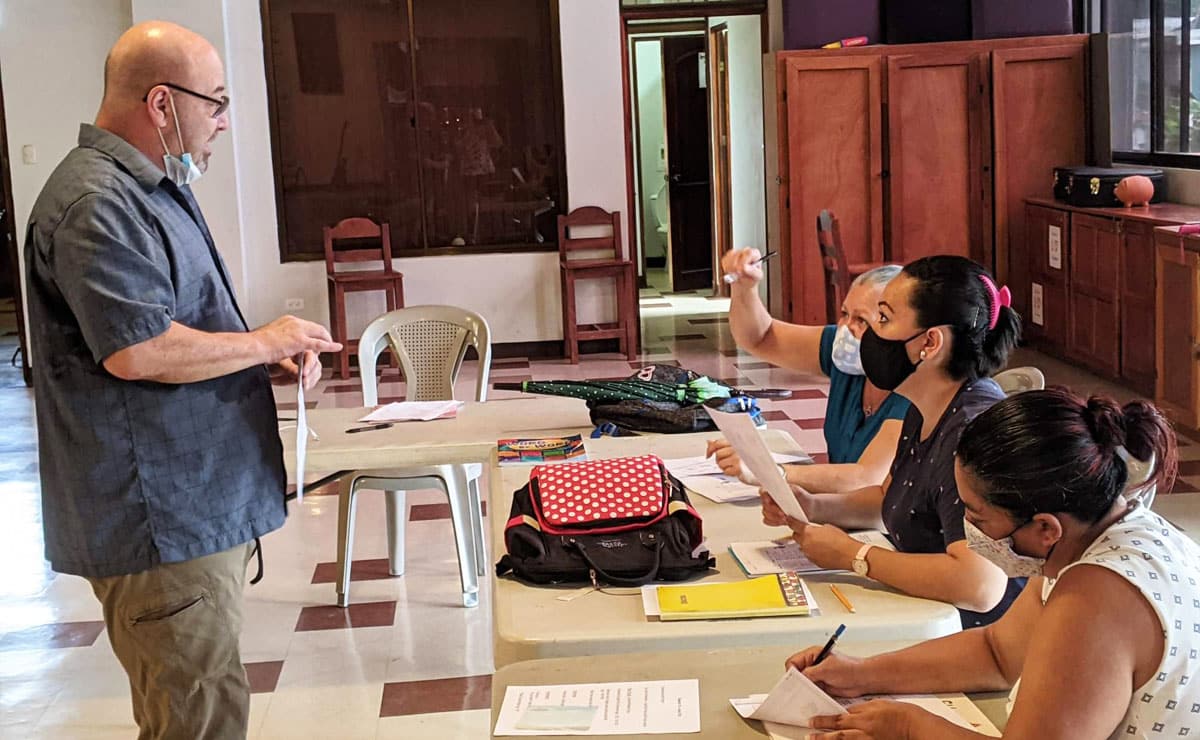 Dan is passionate about sharing the Gospel of Jesus Christ while teaching English as a Second Language. His ministry is primarily to native Spanish speakers who have migrated to the USA or are living in Latin American countries. He is a certified ESL teacher and has taught English in churches and Hispanic ministries in North Carolina, Honduras, Costa Rica, and Panama. Dan has a unique style of teaching bilingually – Spanish first along with the English translation or vice versa.
Dan began his call to missions ministry in 1991 in Honduras by leading short-term mission groups from the US. He co-founded the ministry, Latin America Mission Project (LAMP), to facilitate the teams and projects of community development for the purpose of church planting.
In 2001, Dan and his wife, Kristi, along with their two young boys, Patrick (who was 4 years old) and Will ("Guillermito" – just 6 weeks old) joined Helps Ministries and moved to live and serve in Honduras. Dan served as Latin America Director and assumed many areas of ministry that Helps Ministries provided. Kristi, a registered nurse, became the school nurse at Academia Los Pinares – a bilingual Christian school. Kristi was also involved in primary health care, public health, and taught English in the community.
The Downings returned to the US in 2004 for a major fundraising effort to help fund ministries in Central America. This campaign of a residential development project for profits to help fund missions and ministries took place in Costa Rica for about 10 years, during which time Dan traveled to Costa Rica several times a year to oversee the project.
Dan rejoined the Helps Ministries team in 2022 to serve in the area of Teaching English as a Second Language as a tool for outreach ministry. Dan is available for planning and organizing a Church-Based English as a Second Language Outreach Ministry.