From Helps missionaries, Dennis & Cindy McCutcheon:
Mark Wakefield and Finca Juvenil came up on our radar about a year ago. We have been following his stories — you can too on Facebook. Finca Juvenil de Zona Juvenil is a 501c3 non-profit in the USA and a legal non-profit association in Guatemala.
God moved Mark to Guatemala in 1999 with a Baptist mission, and a few years later, he was raising boys in his rental apartment. He ran the community youth groups, discipleship teams, and radio/TV programs, all the while mentoring young men at his side. In 2010, God led a small team of guys to a piece of land outside the city of Huehuetenango, and by faith and with only a few dollars, they began to pay on the land. Soon, they moved into a construction in progress, and over the past decade, over 200 boys and young men have called this place home. The Youth Ranch is home to boys who come from abuse, neglect, and severe trauma, often due to suffering sexual violence, prostitution, and torture. 14-24 boys live here at a time, and they learn Christ's love, study the Bible, continue in school full-time, work on the Ranch, build friendships, and are prepared for life.
A group of four men bounced their way to Huehuetenago to visit Finca Juvenil. We met the 14 boys, and had a good discussion following supper. We saw their egg-laying business and the extra outbuildings. Pigs and sheep for future needs! David and I got up early and explored the kitchen, and made West Virginia biscuits. After breakfast, two of our guys gave their life story. I have talked to Mark, the director, since, and he has been able to use those testimonies to kick off other discussions for these young men.
We had all worked on breakfast. The upright freezer's ability to self-defrost died apparently 20 years ago. The chest freezer was cold, but not like grandma's! And the stove, God cooked them biscuits for me, I am convinced. There were no functioning controls for the oven. Lighting the oven is a means to rapidly depilate your arm. Fortunately, the smell of burnt hair did not flavor the biscuits. As we returned, the four of us talked. It was clear the other three were moved with compassion (Matthew 9:36).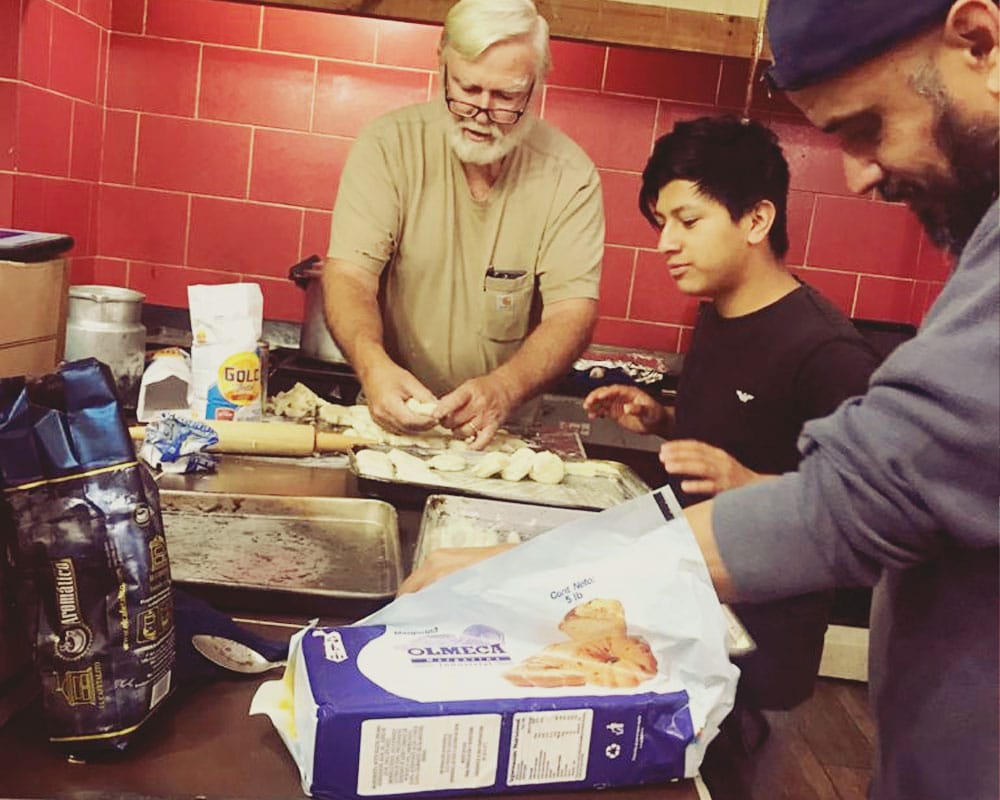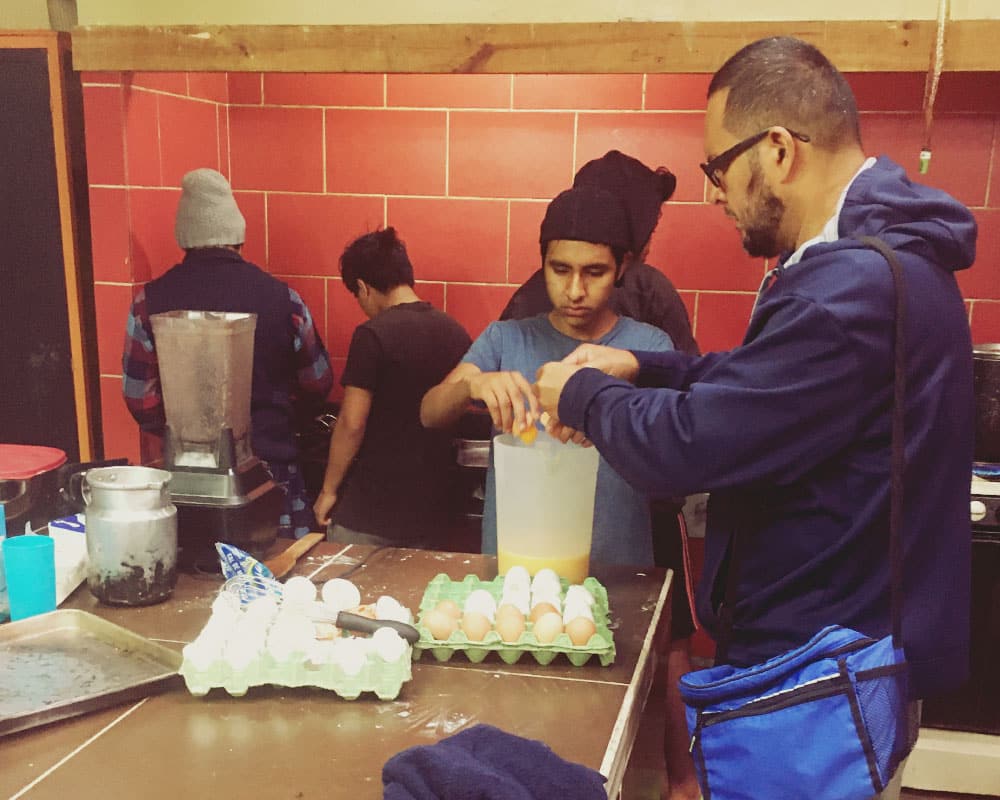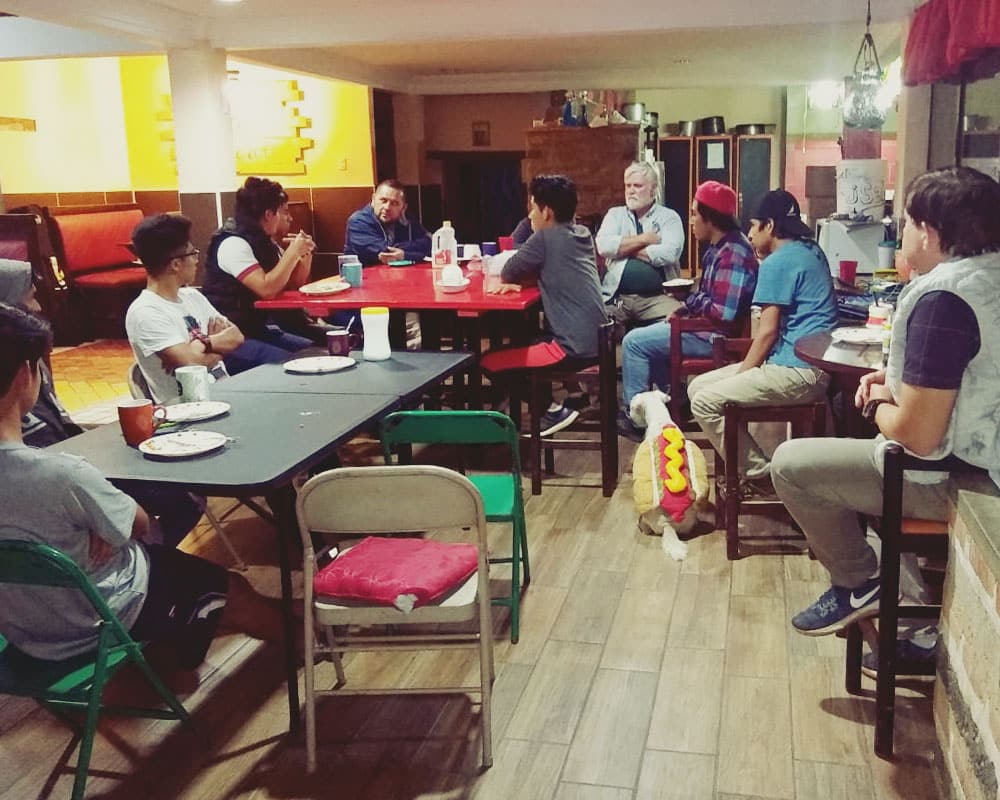 Here's our plan, and we need your help: We will get like-new appliances here in a box store warehouse where they have a 'scratch and dent' section for really good prices. We want to get a new large refrigerator, a large chest freezer, and a good gas stove. We want to get some fresh spices and food, cleaning supplies, and surge protectors for the appliances.
In addition to the appliances, we want to take this team up again and do a real deep cleaning of the kitchen and cook a couple of meals for the guys, engage in more conversation and teaching as the LORD sees fit.